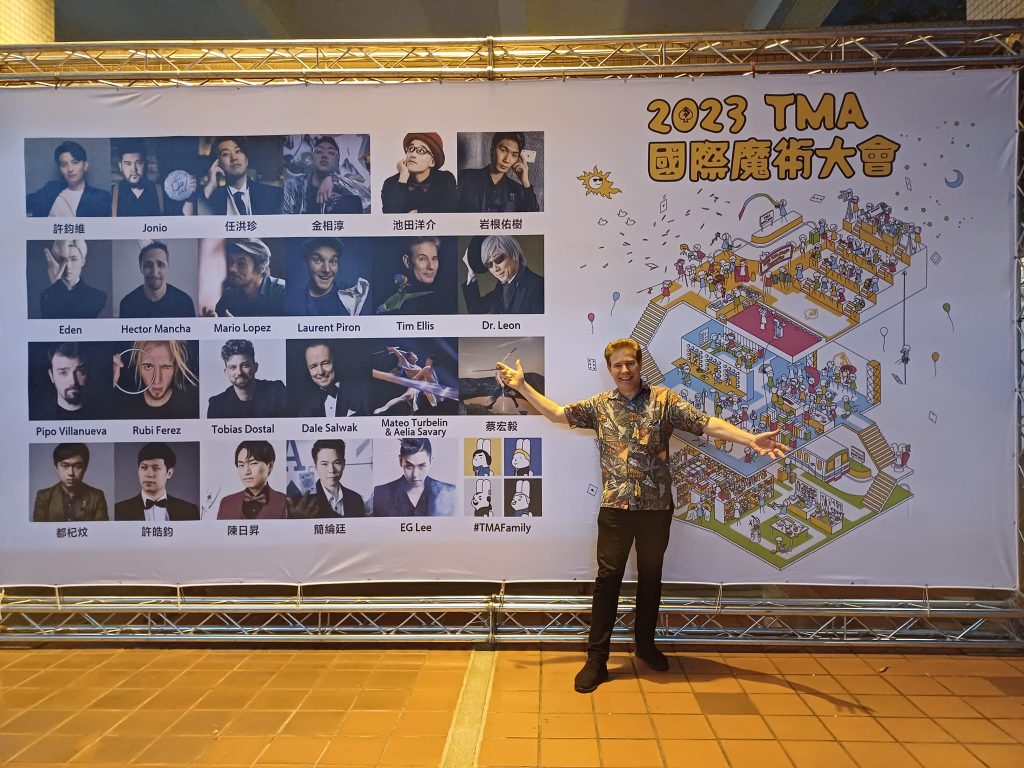 Tim just returned from Taiwan this morning and what a massive event it was! Not only did he host the International Close Up Magic Gala Show (with a Squid Game theme), and perform some of his favourite effects on the Closing Gala Show, but he was the lead "singer" in an all star band of magicians which was the best kept secret of the convention.
At the very end of the show, the convention theme song he had co-written with TMA Organiser Yoyo Lin and had being playing all throughout the weekend, suddenly came to life as the curtains opened revealing Tim on vocals, Hector Mancha and Mario Lopez on guitars, Rubi Ferez on drums, and Eun Gyeol Lee on Keyboards!
They were joined by the cast of the Closing Gala (including Laurent Piron and Jerome Murat), followed closely by the cast of the Opening Gala (including Tobias Dostal and Yu Ho Jin), then all the celebrity magicians (including Lu Chen and 90yo Ton Onosaka) as well as the TMA crew. It brought the house down and was the perfect ending to one of the most successful Magic Conventions ever held in Asia.